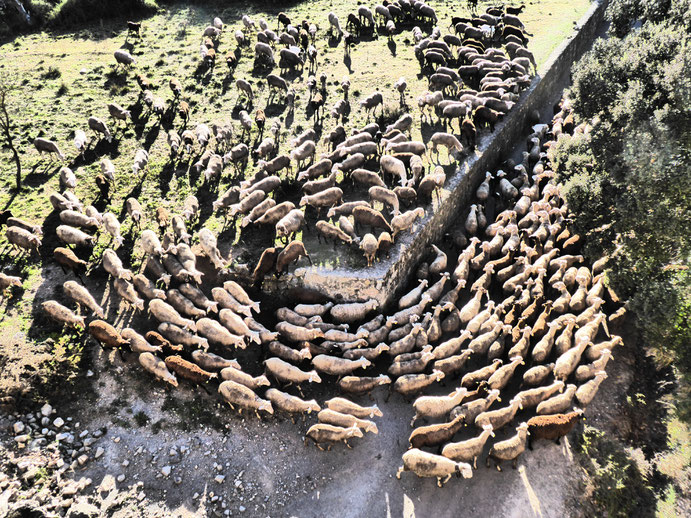 Sheep farming, like many other traditional agricultural activities, is in decline in most parts of Europe, which makes this centuries-old trade is a disappearing way of life. According to a recent article in the Financial Times, an Italian trade group is recruiting shepherds from Kyrgyzstan to work in abandoned areas of Sardinia, some of which have been left unattended due to locals transitioning to other professions and losing the essential skills of shepherding.
James Rebanks hails from a long line of sheep farmers in the Cumbrian Lake District of northern England. Born in 1974, Rebanks left school at 16 to work on the family farm. He later studied for his A-levels at night school and went on to read history at Oxford University. Despite his university degree, Rebanks' heart remained tied to the land, and he returned to his farming roots, dedicating himself to working on the family farm while managing a consultancy from there.
The Shepherd's Life is Rebanks autobiography, in which he recounts his life as a shepherd in Cumbria, describing in great detail the various tasks on the farm through the seasons. The book has been well received by readers and critics alike, winning the Lake District Book of the Year award in 2015. It offers a glimpse into a culture that most of us today are unfamiliar with, and allows us to experience a farmer's point of view.
The author chronicles his family's long history of sheep farming, the challenges and hardships they face and the beauty of their work. He also notes that many farmers in the Cumbrian Lake District are now combining farming with other activities such as tourism to generate extra income.
Throughout his memoir, Rebanks blends his heritage and personal experiences, crafting a perceptive and poignant portrait of farming life. With ardent pride, he concludes his book by declaring, "This is my life. I want no other."