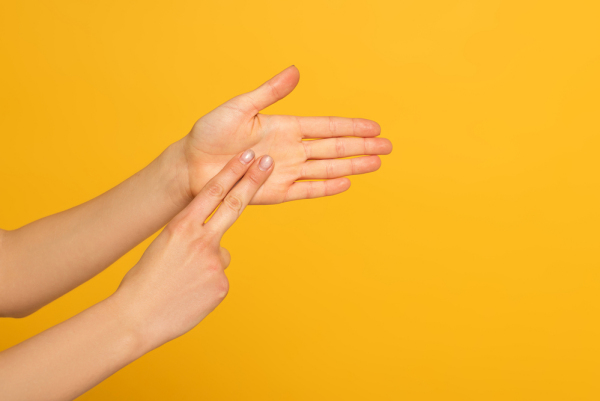 Children of a Lesser God  is an American romantic drama adapted from a play. The story revolves around a speech teacher and a woman who is deaf. The film was made in 1986, a time when there was much less awareness of the importance of including people with disabilities and creating equal opportunities. Nevertheless, the film is still worth seeing, thanks to its outstanding leads, William Hurt and Marlee Matleen. William Hurt, who died on 13 March shortly before his 72nd birthday, was one of the most acclaimed American actors of the 1980s and starred in some unforgettable films. But Children of a Lesser God is also remarkable for another reason: it gives an insight into the feelings and experiences of deaf people when confronted with the hearing world. And it probably does this much better than more recent films dealing with deafness.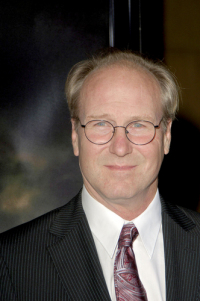 William Hurt
Children of a Lesser God is about the relationship between James, a teacher at a school for the deaf and hard of hearing who is determined to teach his students to lip-read and speak, and Sarah, a deaf woman who refuses to learn to speak and expects hearing people to communicate with her through sign language. Sarah is played by Marlee Matleen, who is not only a gifted actor (she won an Oscar for Best Actress for this role) but is also deaf herself.
Marlee Matleen
Although Sarah's deafness is the central theme of the film, she is not defined by it. She is portrayed as an intelligent and attractive woman who stands up for her own ideas. It is the hearing people who see her as disabled because she cannot - and will not - communicate with them in their language. Sarah's attitude is mirrored by many deaf people today who do not see deafness as a disability, but as part of a deaf culture. Similar to a national or ethnic culture, Deaf culture is written with a capital D. It refers to a linguistic community that uses sign language, has its own institutions and creates its own cultural products such as plays, books, art, magazines and films aimed at deaf and hard of hearing audiences.

One might expect that this film would have struck a chord with deaf people, but in fact it was not well received by all deaf viewers. This was largely due to the fact that at that time film producers and cinemas only catered for their mainstream audiences, so people with a sensory impairment were excluded from fully enjoying the cinematic experience. Today, films are often made accessible by adding subtitles or captions for people who are deaf or hard of hearing and audio descriptions for blind people, which was not the case when Children of a Lesser God was screened. Another problem was that, although sign language is used extensively in the film, the actors' hands are not always clearly visible and some of the signing is very fast.
But, on the other hand, Kevin Nolan, a guidance counsellor at the Clark School for the Deaf in Massachusetts, commented on the film's positive impact in an 1986 article published by the New York Times: ''Hearing people still have so many misconceptions - like deaf people can't read or dance or cry or laugh. The movie shows that we have the same worries and feelings, abilities and aspirations as anyone else.''

A video about this topic that is worth watching is the funny and inspiring Deaf Culture 101 (19 min.) made by the Iowa School of Deaf. Some deaf people share their comments on common questions they are asked by hearing people. It is also an opportunity to see people communicate in American Sign Language.

Children of a Lesser God at a glance
Release date

1986

Genre

 

Romantic drama

Director

Randa Haines

Screenplay written by Hesper Anderson and

Mark Medoff based on Medoff's play

Synopsis

A love story between a speech teacher and a deaf woman who prefers to use sign language instead of learning to speak

 

Culture portrayed

American and Deaf culture

 

Language

English and American Sign Language

 

Country of production

United States

Length

119 minutes

 

Available

on DVD, Blu-ray and streaming services

 

Audience Suitability

From 15 years